have always made stuff. Knitting and then jewelry and then scrapbooking and then quilting. Five years ago, I was fortunate enough to get a brief sabattical from the company I work for. I decided I wanted to pick up a hobby that practioners thereof are smitten with. Hobbies that people put bumper stickers on their cars about.
I thought about SCUBA, fly fishing, quilting, disc golfing, regular golfing,
But I always knew it would be quilting. My great grandmother quilted, my grandmother quilted, my mom quilts. I live in Kansas City, which I claim to be the "Hollywood of Quilting" because we have so many superstars of quiliting that live and work here. It had to be quilting. (btw, "Hollywood of Quilting" has not caught on)
(I also picked fly fishing. But the expense of equipment and travel was prohibitive. Kansas City is not the Hollywood of fly fishing.)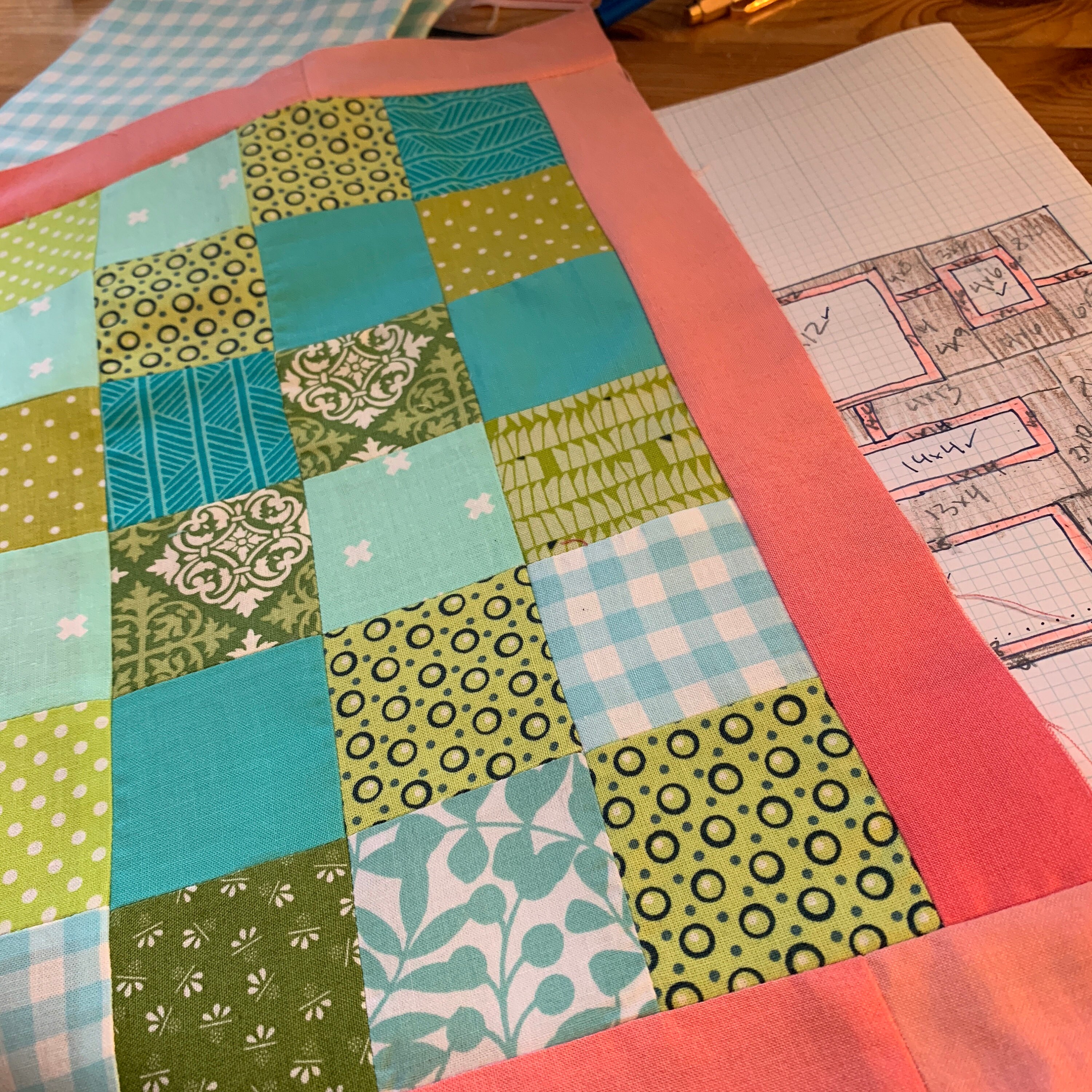 Picture of the most recent quilt I worked on
The last couple of years I have been trying to learn to draw. It has been frustrating. What my brain wanted, my hands wouldn't deliver. And then suddenly I could make things that I didn't hate. Enough classes and practice, and what came from my hands and brain were similar. I still really can't draw, but I am working around that.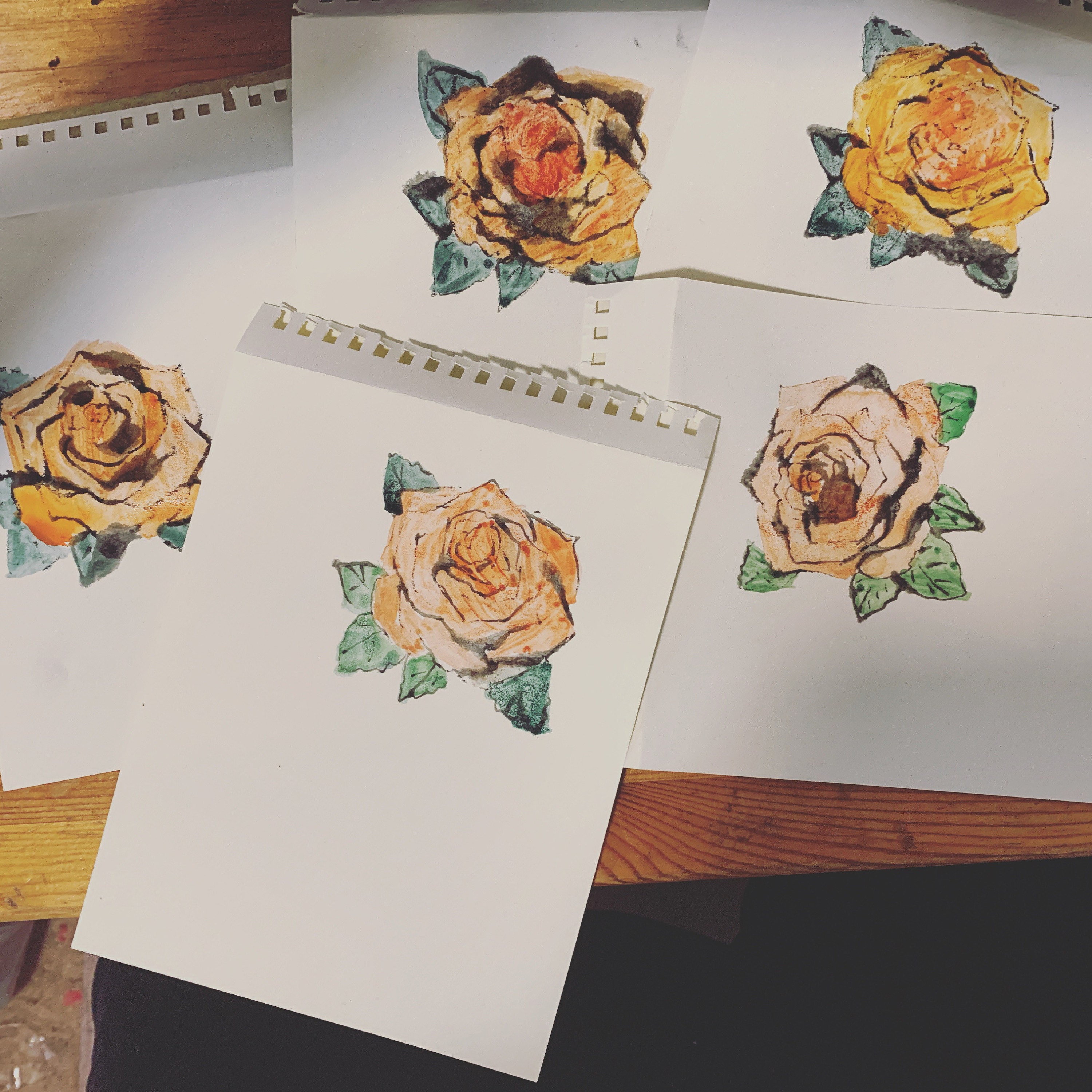 These are some monotypes – one of the first things I did not hate.
I am making some sort of art everyday. It is wonderful and fun. And I am obsessed.