My husband and I had dinner with some dear friends last week. And when the conversation started in earnest, one of them turned to me and asked, essentially, why are you selling jewelry?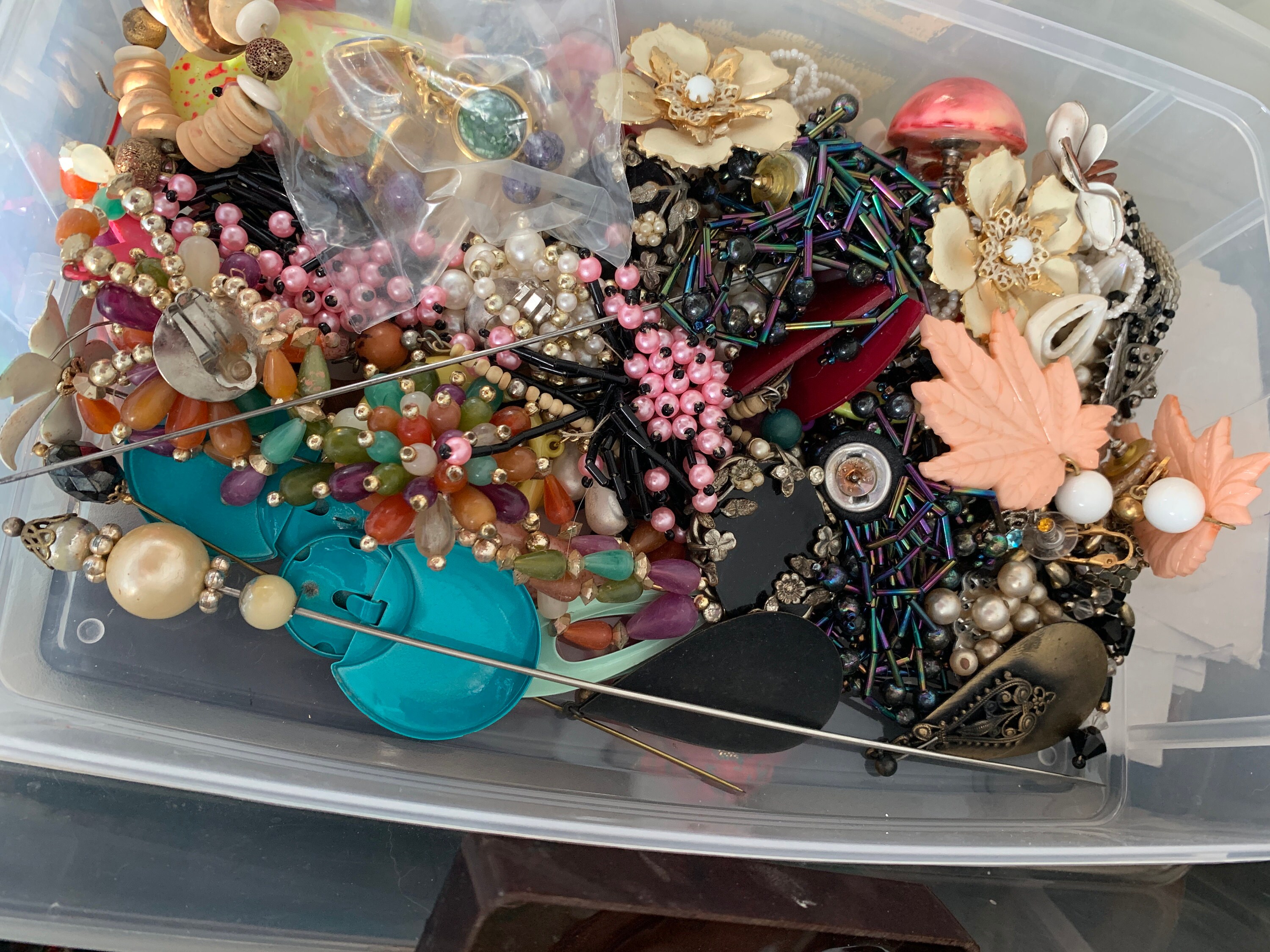 It is a good question. My life was and is full. I make quilts, play MarioKart with my stepkids, have a great and busy job, embroider, paint, even sometimes exercise. In short, there is a lot going on.
Thanksgiving of last year, my grandmother was hospitalized and then moved into a skilled nursing facility. She will be there for the rest of her life. And we need to sell her things. Pretty simple.
And not pretty simple. My grandmother could be casually cruel to my mother and me in ways that hurt deeply. Complicated.
(And the basic truth is that almost everybody I know has a dark relationship with some or all of their family. I am not special or unique in this, I know.)
I was consistently told by her that my (in her opinion) lack of beauty and slenderness meant that I didn't matter. That the rest of the wonderful things that I had to give (short list: generosity, wit, intelligence, skilled Ninja) didn't matter. I now know…
1. That there is more to human existence, female existence, my existence than being pretty.
2. That I am now and always have been pretty frickin' beautiful.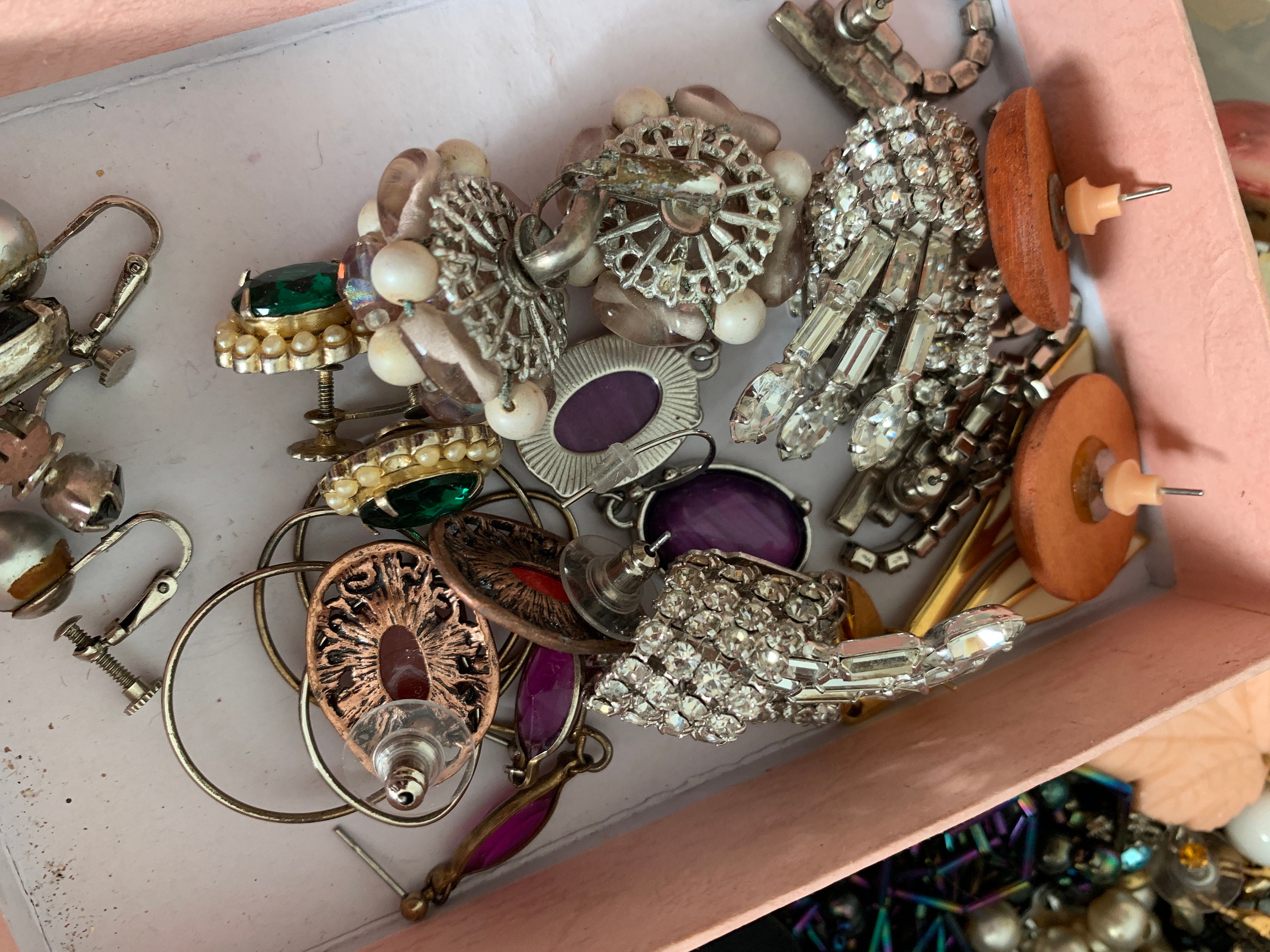 To make a sale, I am trying to do everything right. Gently clean. Photograph. Edit Photograph. Google to find reasonable price. Describe. Repeat. Repeat. Repeat. Repeat.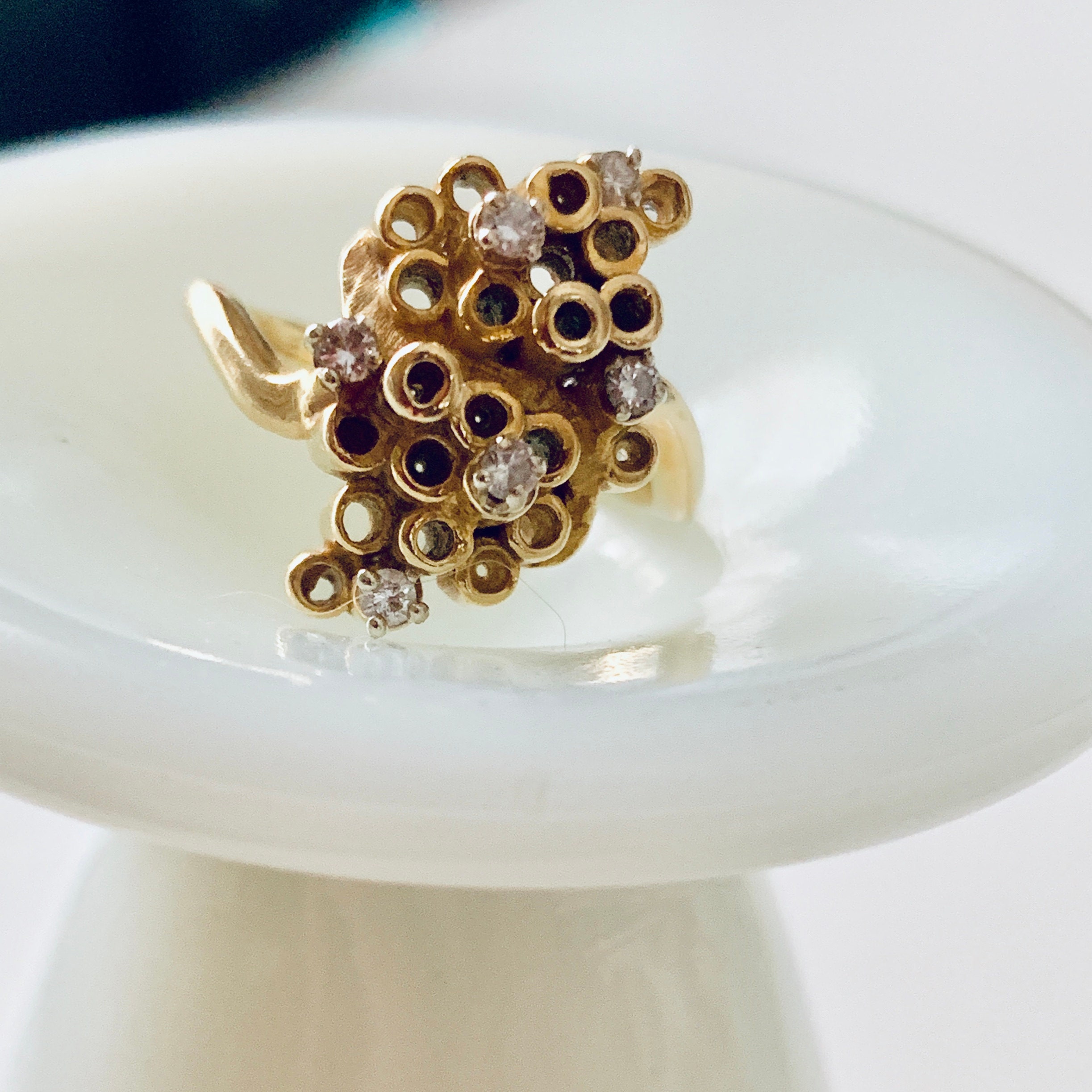 Her jewelry means so much. It reminds me of her presence. Her hobbies. Her sound. Her cruelty. I can remember certain things she said to me while wearing certain pieces. I remember the fear of being close to her, of what she was going to say to me, of how I would be hurt – all while staring at her coral-shaped diamond and gold ring that she wore on her right index finger. Complicated.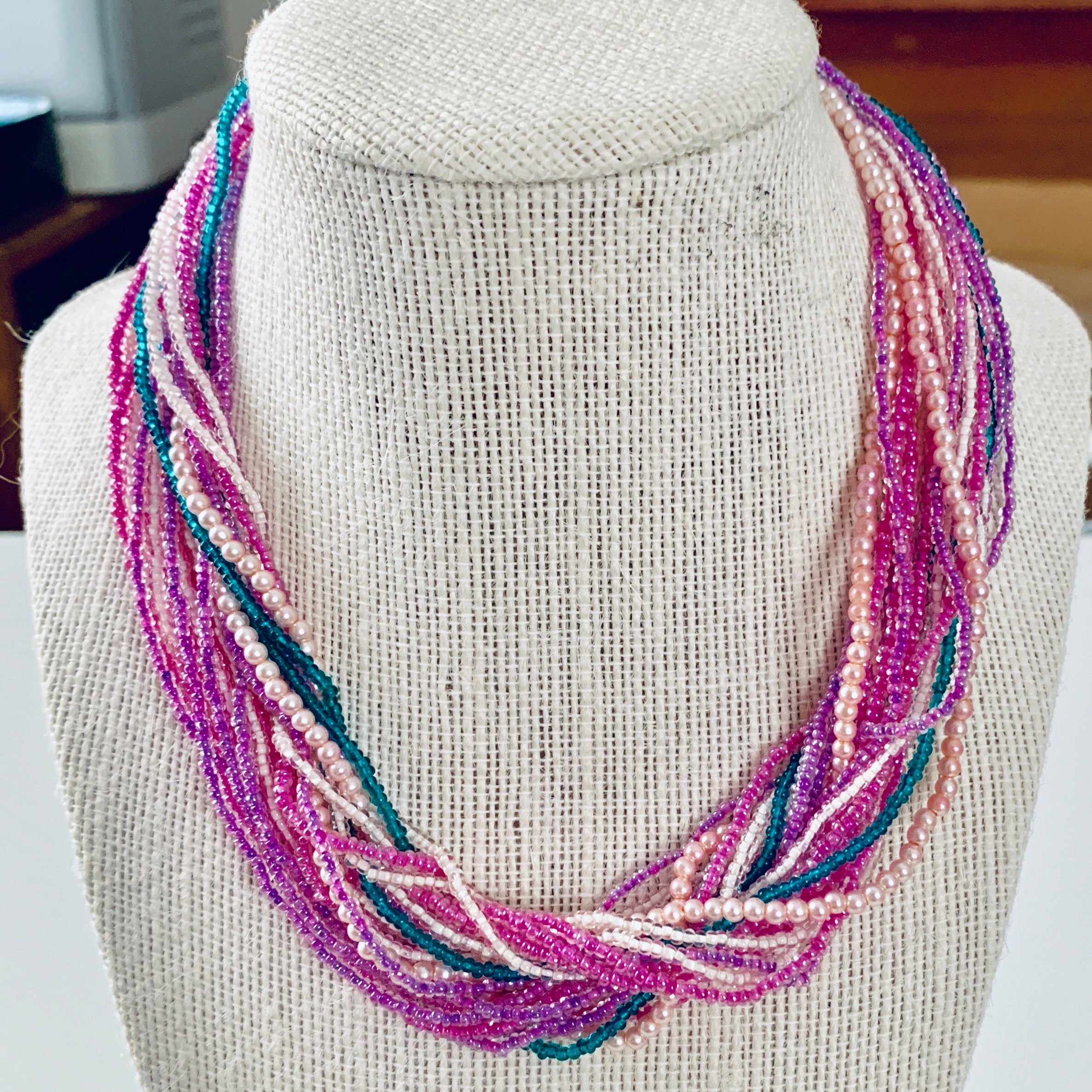 My grandmother was loud and beautiful and sparkled and had more presence than anybody in the real world. Like Dolly Parton. She owned a room.
And I am reckoning with that. That thread of sparkle and shine and owning a room is in my core. My dad has it. I have it. And if she wasn't part of me, I wouldn't have it. And so I am grateful for her.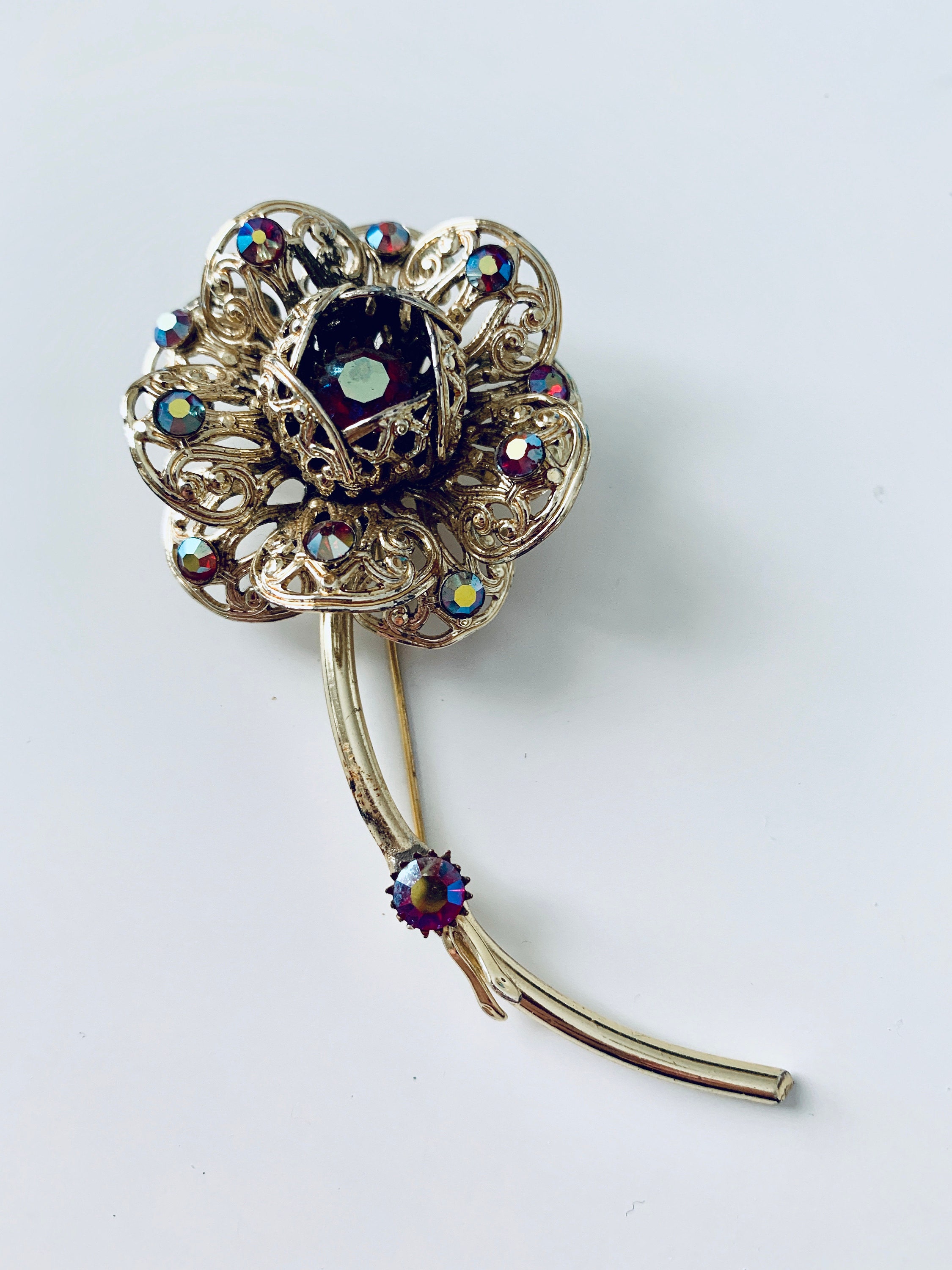 And I am grateful for the process of cleaning and sorting and photographing each piece of her jewelry. I am reminded of my own sparkle. These beautiful vintage pieces will find new life for women who sparkle. Women who own a room because of their wit, intelligence, kindness, Ninja acumen. The beauty of vintage is a new life, new meanings for beautiful things.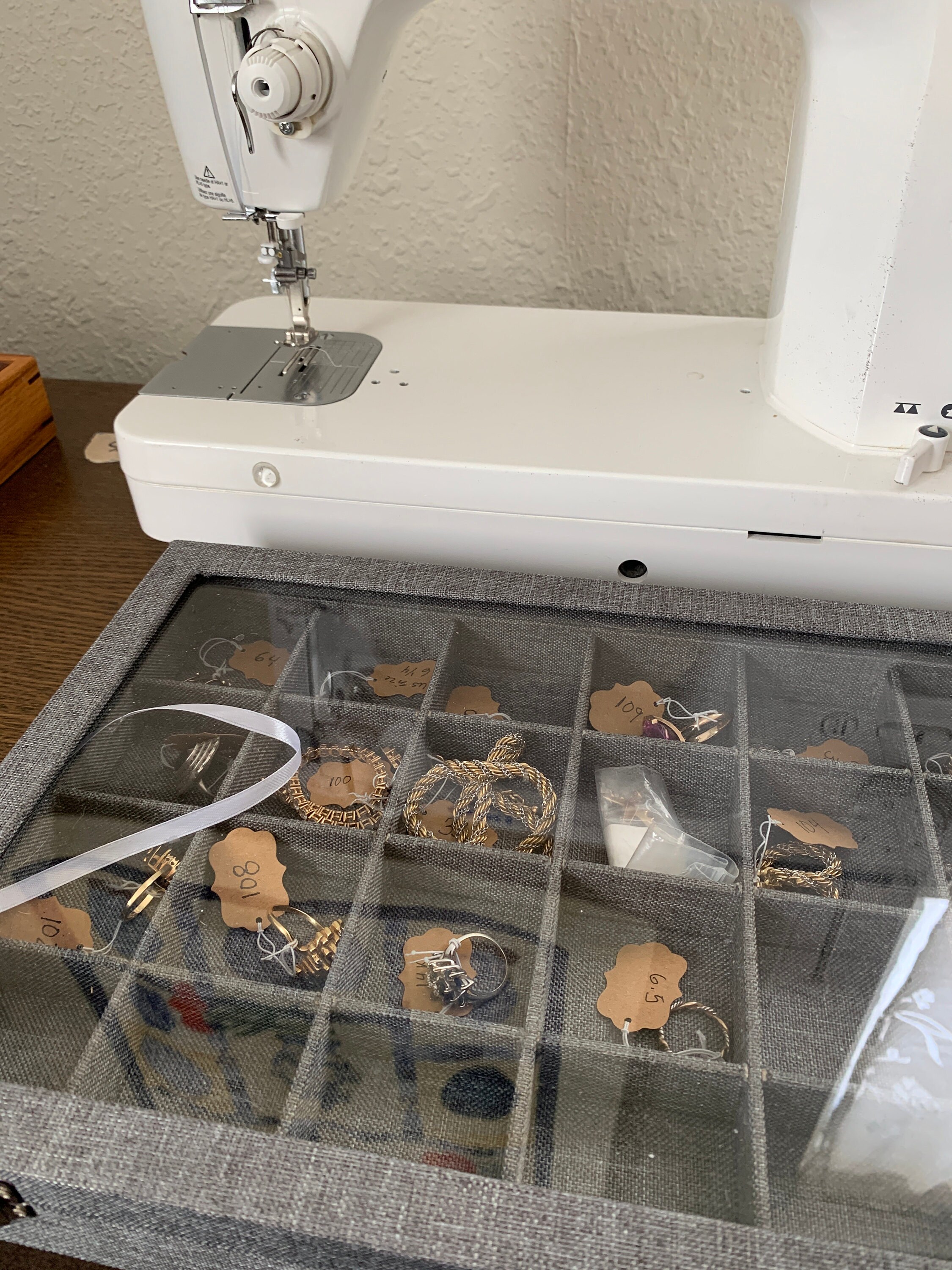 I do miss quilting and embroidery and reading, quilting, and quilting – all are on hold while I give my weekends to this endeavour. But I know they will be waiting for me when I am ready. And MarioKart and painting and work still are here.